Why SPF Is the Principal Thing to Look for in a Lip Balm
DISCLAIMER
This blog has not been approved by your local health department and is not intended to provide diagnosis, treatment, or medical advice. Read More

This blog has not been approved by your local health department and is not intended to provide diagnosis, treatment, or medical advice. The content provided on this blog is for informational purposes only. Please consult with a physician or other healthcare professional regarding any medical or health-related diagnosis or treatment options. Information on this blog should not be considered as a substitute for advice from a healthcare professional. The claims made about specific products throughout this blog are not approved to diagnose, treat, cure, or prevent disease.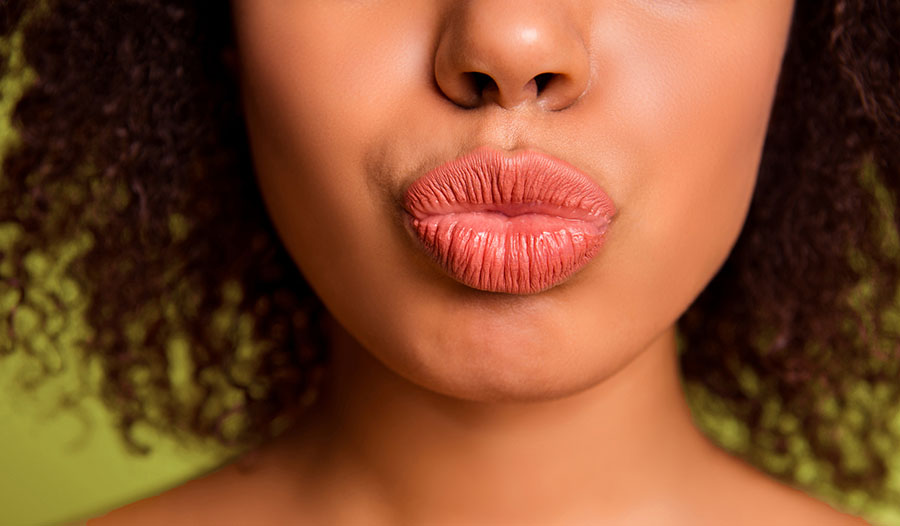 While lip balms without SPF will moisturize lips, there are many advantages to using a balm with SPF.
Anyone prone to chapped lips knows that applying lip balm helps relieve discomfort. The humectants and emollients in lip balms work to hydrate skin and hold in moisture, which aids in repairing cracked lips. For people who don't suffer from dry lips, wearing lip balm is an excellent preventive measure, especially if lips will be exposed to air that's excessively cold or dry. Moisturized lips are often healthier and look better, but it's important to also think about protection from the sun.
Why Sun Protection Is Important for Lips
While many people are diligent about sun protection and ensuring that their skincare products contain SPF, lips are often neglected. This is a mistake because a person's lips contain skin that is quite thin compared with that found on other parts of the body. Melanin, which is a pigment that blocks solar UV radiation, is something that lips have very little of. Together, these conditions make lips more susceptible to sunburn.
The sun can damage skin in other ways beyond a painful burn. Lips that aren't protected can suffer photoaging. Unlike the aging process that takes place over time, photoaging comes from exposure to the sun's harmful UV rays. Lips without sun protection can lose elastin and collagen, leading them to develop fine lines and look older prematurely. Furthermore, UV radiation can damage skin cells and augment the risk of triggering chronic disease.
Lip Balms With SPF Are Doubly Beneficial
Wearing SPF lip balm means reaping all the lip conditioning benefits while also shielding delicate lips from UV rays. Lip balms containing SPF may:
Help skin heal faster

Make lips appear supple and feel softer

Protect skin that's rarely covered and thus is constantly suffering sun exposure
It's advisable to choose a product with no lower than an SPF of 15.
Advantages of Sun Protection in the Form of Lip Balm
Unlike facial sunscreen, a lip-specific product such as an SPF lip balm will be thicker and more likely to stay on the lips. It also doesn't have the unpleasant taste that facial sunscreen does.
For the sake of convenience, lip-specific products come in tubes or packaging with rollers for ease of application. It's usually necessary to put on lip balm with greater frequency. As with other sunscreens, lip protection should be reapplied after swimming and sweating as well as after periods of prolonged speaking, eating and drinking. Exposure to the sun can be harmful to delicate skin, so it's best to take precautions and protect the lips.