Natural Ways to Treat Sore Muscles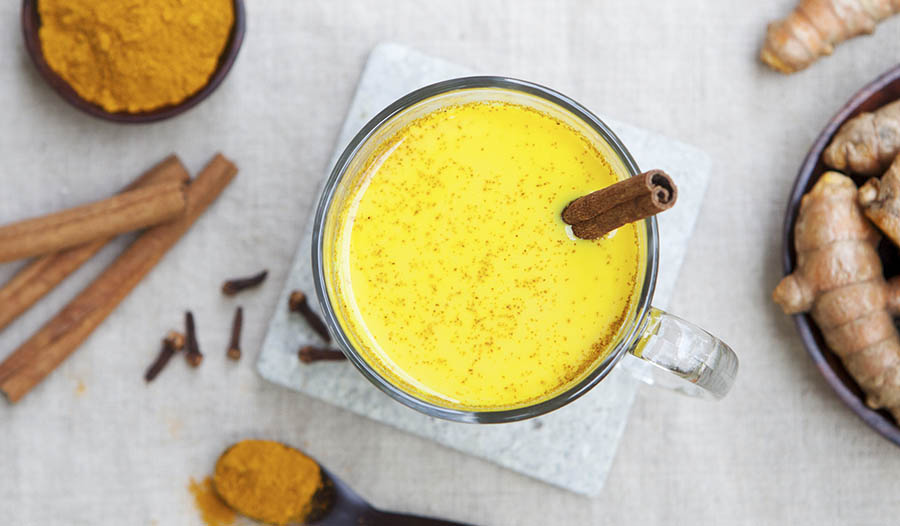 Try these natural solutions to soothe sore muscles.
Hot Turmeric Latte
This hot turmeric latte is an effective, delicious beverage for relief from sore muscles.
Ingredients:
The ingredients should be whisked together, brought to a boil, and then strained and served in mugs immediately. The recipe makes two servings.
Coffee
Research has shown that drinking a couple cups of coffee a day can help with muscle soreness. Iced or cold, drinking the equivalent of two cups of coffee after a workout helps relieve sore muscles according to a study by researchers at the University of Georgia. This solution for sore muscles works best on those who don't regularly drink copious amounts of coffee.
Cinnamon
One study found that people who added a teaspoon of cinnamon to their bowls of oatmeal or sprinkled the same amount of the spice on toast experienced relief from muscle pain similar to the results from taking a painkiller.
Cayenne Pepper and Olive Oil Massage
By massaging their muscles with a mixture of 1 tablespoon of cayenne pepper and 2 tablespoons of olive oil each night for two or three nights, individuals with sore, overworked muscles may experience significant relief.
Lavender Essential Oil
Research has shown that lavender essential oil is helpful for soothing sore, overworked, swollen, bruised, or inflamed muscles. Lavender essential oil can be inhaled deeply to bring relief to muscles. Ten to 15 drops of lavender essential oil may also be added to a warm bath. A few drops can be added to a tablespoon of carrier oil, such as olive oil, and massaged directly into sore muscles. Add several drops of lavender essential oil to a diffuser before bedtime for relief and relaxation.