Foods for Natural Sun Protection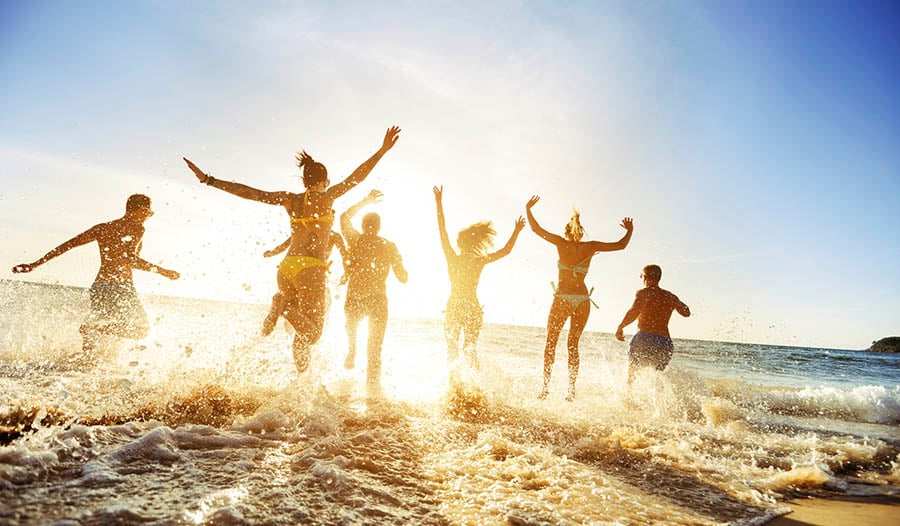 Food and supplements can provide natural sun protection.
The summer sun is on its way, and that means it's time for sun protection. Safe sunscreens are one way to block the rays, but foods and supplements can also help increase the skin's resiliency to the sun.
Vitamin C has powerful antioxidant properties. Antioxidants keep skin healthy by combating the damage that free radicals can cause. Sliced citrus fruits added to a pitcher of water provide one way to get a vitamin C boost. Another handy option, particularly for sun protection on-the-go, is taking vitamin C supplements.
Spirulina is a reliable source of a, particularly healthy antioxidant: astaxanthin. This antioxidant can help guard both skin and eyes against damage caused by the sun's rays. A few tablespoons of spirulina powder will blend effortlessly into a juice smoothie for sun protection with every sip.
The tastiest UV-busting food of them all is dark chocolate. High-quality dark chocolate is rich in antioxidants, and intensity matters: The darker the chocolate is, the healthier it is. About 70 percent cacao is good; 80 percent or more is even better.
For ready-to-use sunscreens, iHerb has over 170 for you to choose from for your entire family.