California Gold Nutrition Pomegranate Probiotic Smoothie
In this article: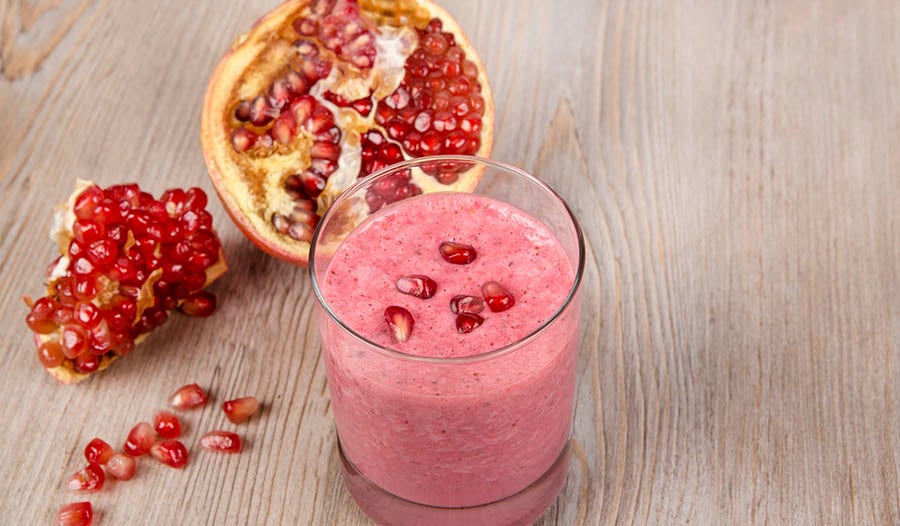 Probiotics and pomegranates pair up for good gut health.
Teeming with probiotics to stimulate good digestive health, this pomegranate smoothie is a delicious, healthy way to start the day. Probiotics can support a healthy immune system by supplying the intestines with building blocks for antibody production. Probiotics may also reduce bloating by providing a good abdominal environment. Together with the anti-inflammatory properties of aloe vera juice and the antioxidants packed into pomegranate seeds, this smoothie lays a foundation for a healthy day.
Pomegranate Probiotic Smoothie
Ingredients:
Instructions:
Open capsule of probiotics into a blender. Add the rest of the ingredients and blend until smooth.
Makes 1 serving.